Whether you are a true gourmand or just a "regular" food lover, a visit to Istria will definitely be a unique and unforgettable experience. Istrian cuisine will amaze you with its diversity and harmony. Influenced by the centuries of foreign domination, it has a lot to offer: from typically Mediterranean fish and seafood dishes to unique pasta specialties, pastries and dried fruits. Although adaptable according to season, Istrian gastronomy is always characterized by the olive oil of the highest quality, numerous excellent wine varieties and inevitable truffles.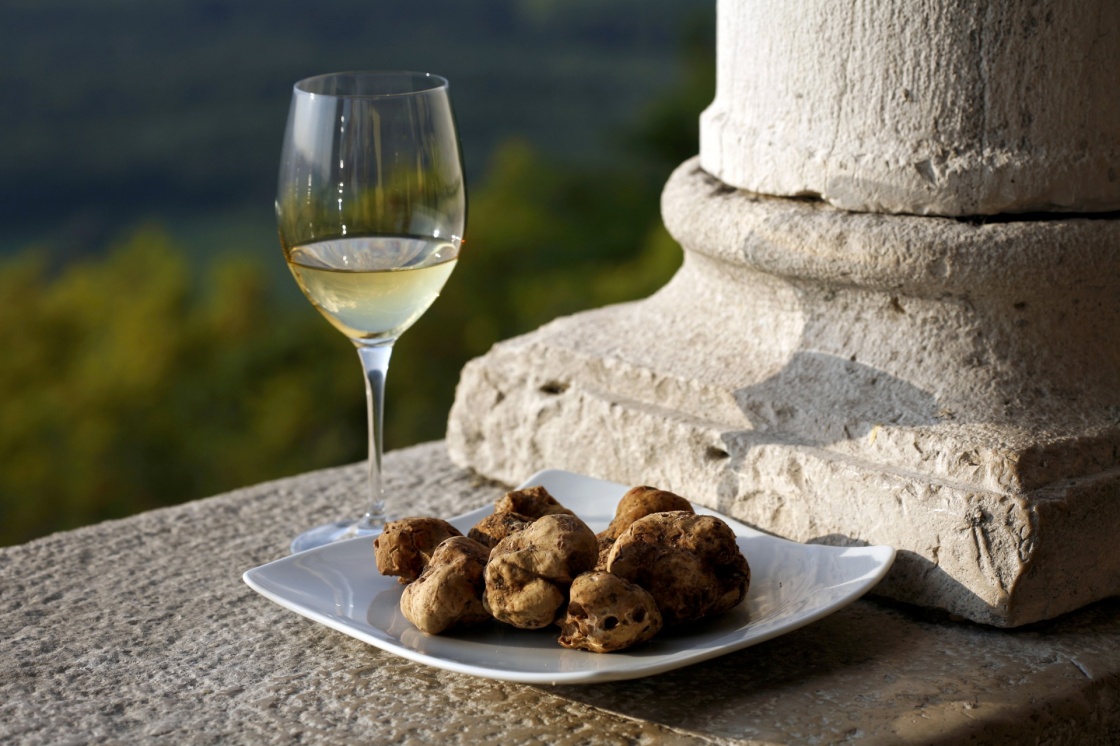 'white truffles' - danilo ducak / Shutterstock
If you happen to visit Istria in summer, you are bound to enjoy in almost countless fish and seafood dishes. Autumn in Istria brings rich presence of truffles in the local dishes. In winter you can try traditionally prepared cabbage with sausages and "manestra" a special kind of Istrian pasta. In the spring local chefs may surprise you with wild asparagus. Due to its adaptability, incredible richness of tastes and ingredients, Istrian cuisine should be inevitable part of your tourist experience no matter what time of year you choose to visit.
Istrian wines are among the best in this part of Europe, with several indigenous varieties (borgonja, refosk, muskat). Over 2000 years of wine making tradition ensures incredibly rich choice of quality local wines. Be sure to try a special kind of brandy, biska, enriched with the mistletoe leaves. Istrian olive oil is among the best in the world and prosciutto, indigenous Istrian product is a delicacy that only few people can resist.
Istrian people cherish their gastronomy. There are numerous gourmet festivals and manifestations taking place across Istria throughout the year. Numerous towns in Istria organize food themed festivals throughout the year, such as sardine festivals in Fazana or autumn truffle festivals in Unag-Novigrad region.
If you happen to miss numerous local gourmet festivals, you can try exquisite Istrian delicacies in one of the local restaurants, taverns or rural households. Some of the best restaurants and taverns of Istria include San Rocco in Brtonigla, Damir & Ordnella in Novigrad and Valsabbion in Pula. And if you wish to enjoy in first rate local specialties in authentic Istrian ambiance, visit one of the numerous taverns: Astarea in Brtonigla, Alla Beccaccia in Fazana or Batelina in Medulin.